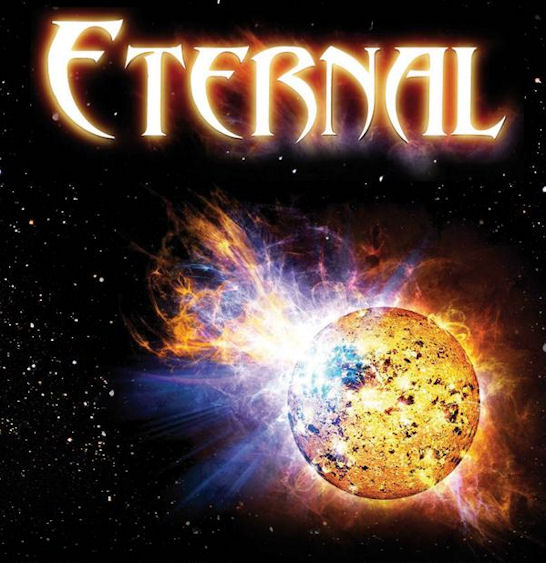 Interview with Christer from Eternal by Ove
Hello Christer, thank you so much for taking the time to give Blizz Of Rock this interview
First of all Christer, I must admit that I am a huge fan already, and I'm truly honored to talk to the lead singer behind the great rock band Eternal.
When was the band Eternal formed?  What is the story behind the name?
Christer: The band was formed in the spring of 2007. After months of sleepless nights  and many possible band names that was thrown in the garbage can. Then our bass player Anders came up with the name Eternal and everybody was like "Yeah" that's it
You released your first single named  "Start of a new era". How did that come about?
Christer: Pontus and Bosse had written about 7 or 8 great songs and we decided that we had to record some of them. So we choosed 4 of the songs and then we contacted Peter "Pain" Tägtgren and asked him if he was interested. But as you may know he is a very busy guy so he had only one weekend in september 08 left for recording, so we jumped in to the bassplayer Anders car ( the fastest and loudest VW Passat CL in northern Europe ) well we got there any way and started the recording. And after 4 days in the legendary studio Abyss the 4 songs were done.  And then we sat down and listened to them and everybody sad "WoooW" this sounded a whole lot better than we expected, so we all agreed that this must be a CD single. And 3 months later it was ready for release.
Eternal is a band filled with musicians from many other bands. Most of them are cover bands.  Is it true that Eternal creates only their own music?
Christer: Yes we got tired of covers and decided to write and play only our own music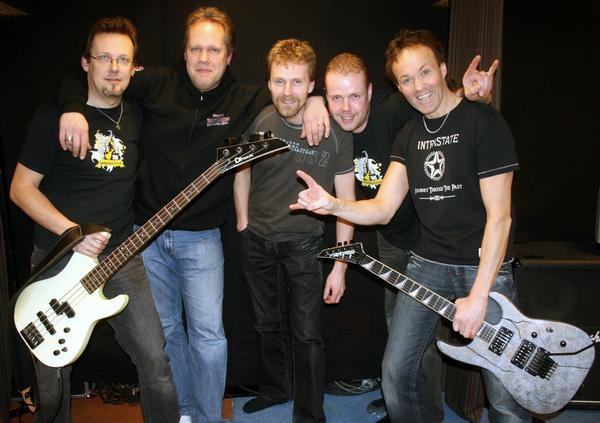 First time I heard the music I was on fire "WOW"!! This is awesome. And I still think that. It really makes me feel like I'm in the 80's again. What have influenced the band?
Christer:  The 80's is of course a great influence but we also listen to many new bands and get influenses from them.   Nocturnal Rites, Dream evil, Nightwish, Circus maximus and Kamelot are some of them, but I could probably write down a list of 50 more.
Do you feel that Eternal have their own style?
Christer: Yes i think it`s a mix of the 80's melodic hardrock with a touch of harder modern metal
"Stay the night"is a masterpiece! Really... Who wrote this magical song?
Christer: It was written by guitarist Bosse Gärds
Is Eternal signed or unsigned? If unsigned, are you looking for an independent label deal or a major label deal?
Christer: Well every deal is interested
I see that you admire Norwegian bands like "TNT" and "Wig Wam" at your website (Myspace).  Do you know any of these bands?
Christer:   No sorry, we don`t know them by person. But we like their music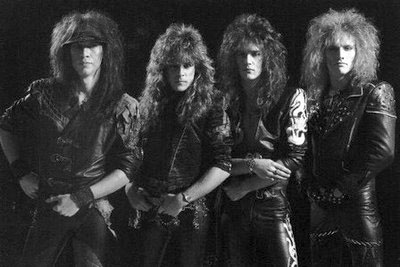 TNT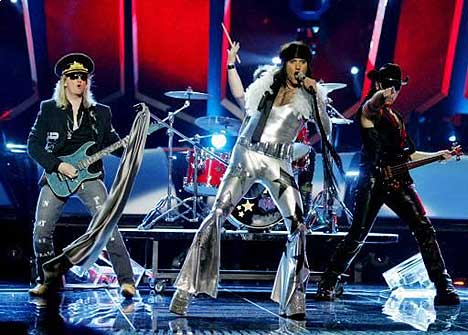 Wig Wam
Sweden has many good bands. Like Eternal, Treat, One finger Short, Shotgun Messiah, Swedish Erotica, Europe, Alien, Electric Boys and so on.  How come there are so many good bands in Sweden?
Christer:  I think Europe inspired  a lot of swedish musicians in the 80s and that formed many swedish bands.
When will we see a whole album from the amazing Swedish band Eternal?
Christer: Hopefully within a year.
Where may we find the Single? Where could we buy the music from Eternal?
Christer: Through our myspace site or send a mail to eternalsweden@gmail.com
Do you feel the band have grown over the years?
Christer:  In this spring we have existed as the band Eternal for 2 years and I think we have grown a lot in that time.
Is it possible to see Eternal live on tour?
Christer: Hopefully yes and we sure let you know when the time be.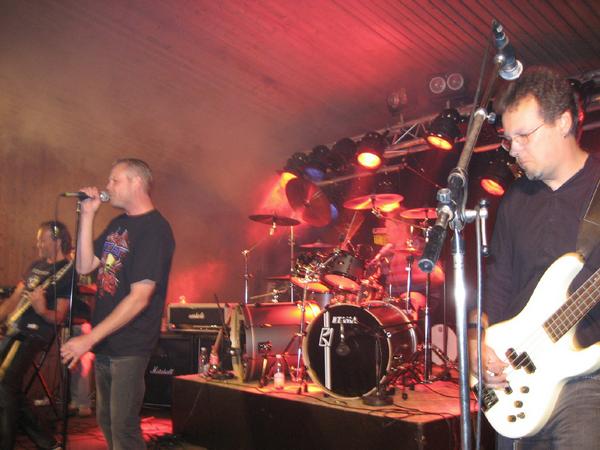 Shouldn't Eternal be at Swedish Rock Festival 2009 and kick ass?
Christer: Yes absolutley.
Any bands or artists you would love to have with you on your tour?
Christer: We probably tour with any band if we get the chance to do it
If there was one place in the world wide that you could play Christer where would that be?
Christer: Right now i think it would be at Sweden Rock Festival.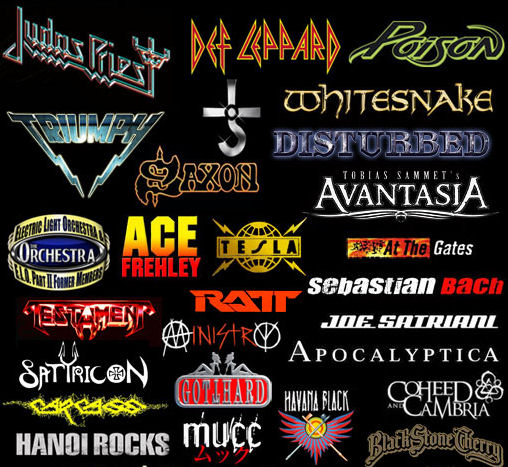 2008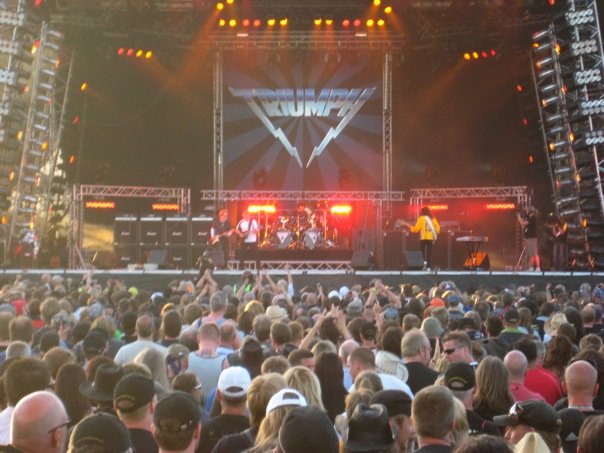 Stage
What's your opinion about the Rock 'n' roll coming back?(If it ever was gone)
Christer: My personal opinion is that it never was gone.
What sort of age group are you attracting with your music?
Christer: We hope we attract every age group.
If you got the chance to have a concert in Norway, what could we expect from Eternal?
Christer: A kick ass show.
Any instruments you would love to learn how to use, that you don't?
Christer: Not that i could think of right now.
Is there a funny story you would share with us?
Christer: Well i think it`s too difficult for a man in Sweden to tell a joke in English and really get the point, so I think I skip that. lol
If you could turn back the time and choose a new date to start a band, when would that be? Why would you pick this year / decade?
Christer: 1985 because that`s when i think the hardrock music was on it`s way to the top (and thank God it still is on the top)
What are your immediate music career goals, Christer?
Christer: To do a lot of live shows, write new songs and make the full lenght album.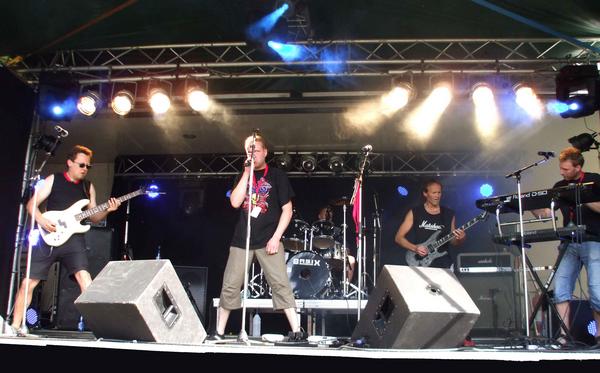 What is the highlight of your careers as rock musician(s)?
Christer: Probably the great visit in Studio Abyss
Anyone you would love to meet, that you have not met yet?
Christer: We would love to meet you and all our fans on some of our gigs this summer.
What is your opinion about the www.blizzofrock.com?
Christer: I think it`s cool, and i think it`s very interesting with all the interwiews. You are doing a great job, it takes a lot of time to create sites like this.
Thank you so much Christer and Eternal for using time to answer these questions.
Christer: Thank you Mr Blizz, Take care
Blizz of rock wishes Eternal all the best, take care Christer